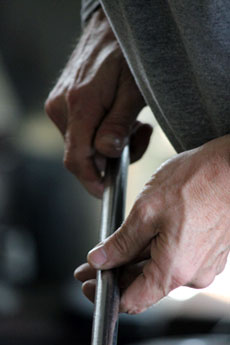 Learn How to Blow Glass
At Superior Studio we accomodate students of all levels. Our experienced instructors will work with you to meet your individual needs and expectations. We offer day, night and weekend classes. The studio is located in a gated facility with easy access from most locations.
Please call or email us to schedule a class with us...
Intro to Glass
1 2-hour sessions
Price: $150/person
Group Class (2 per bench)
8 3-hour sessions
Price: $800 (per person)
Teamed up with your buddy(s)-- you will learn the glassblowing process together.
One-on-one Class
1 2-hour session
Price: $150/person
One-on-one Class
4 2-hour sessions
Price: $500/person